UNIVERSITY INN HEALTH & SAFETY
We take standards for hygiene and cleanliness very seriously and are taking additional steps to ensure the safety of our guests, staff and the broader USU community. Our hotels' health and safety measures are designed to address a broad spectrum of viruses, including COVID-19, and include everything from handwashing hygiene and cleaning product specifications to guest room and common area cleaning procedures. We take direction from the Bear River Health Department, CDC guidelines, and USU prevention protocols found here https://www.usu.edu/covid-19/staying-healthy/prevention.
Staff Health, Safety and Knowledge
Hotel staff have been trained and educated on prevention through hygiene. They have and will be asked to stay home if they have any signs of illness.
Hand Hygiene
Proper and frequent handwashing is vital to help combat the spread of viruses. It's important for their health and that of our guests.
CLEANING PRODUCTS AND PROTOCOLS
University Inn uses the following protocols.
Guest Rooms
Guest rooms are left for a minimum of 24 hours after checkout. Housekeepers use strict protocols to clean and disinfect rooms after guests depart and before the next guest arrives, with particular attention paid to high-touch items/areas seen below: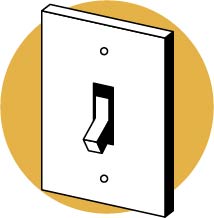 Switches & Electronic Controls
lights, lamps, switches, electronic controls, climate control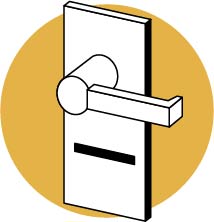 Handles & Knobs
doors, closets, drawers, furniture knobs, drapery pull handles
Telephones, Remotes, Clocks
handsets, dial pads, function buttons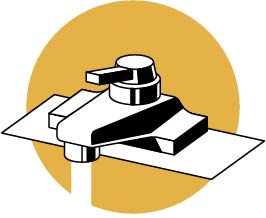 Bathroom Surfaces And Amenities
toilet handles, seat, splash walls, shower/tub controls, sink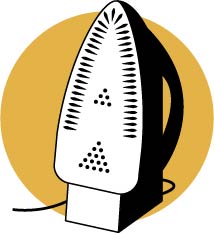 Closet Goods
iron and ironing board, hangers, luggage rack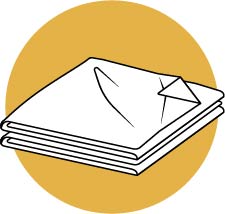 Bed & Bedding
all bed linens including duvet and cover, pillowcases, sheets, blankets
Hard Surfaces
tables, desks, night stands, headboard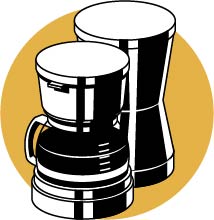 Coffee Maker, Mini Fridge, Microwave
coffee and hot chocolate packets, ice bucket, coffee cups
Public Spaces
Hotels have increased the frequency of cleaning and disinfecting in public spaces, with a focus on the counter at the front desk, elevators and elevator buttons, door handles, public bathrooms and even room keys. Some furniture has been removed to ensure social distancing as well as 6 ft. marks on the floor in the lobby area.
Back of House
In the spaces where staff work "behind the scenes," we are increasing the frequency of cleaning and focusing on high-touch areas like entrances, laundry rooms and staff offices.
Breakfast Service
We have suspended our regular breakfast offerings. We are offering $5 Dining Cards that are good Monday – Friday on campus. There are no breakfast options on the weekend until school resumes mid-August. We have discounted our weekend rates accordingly.